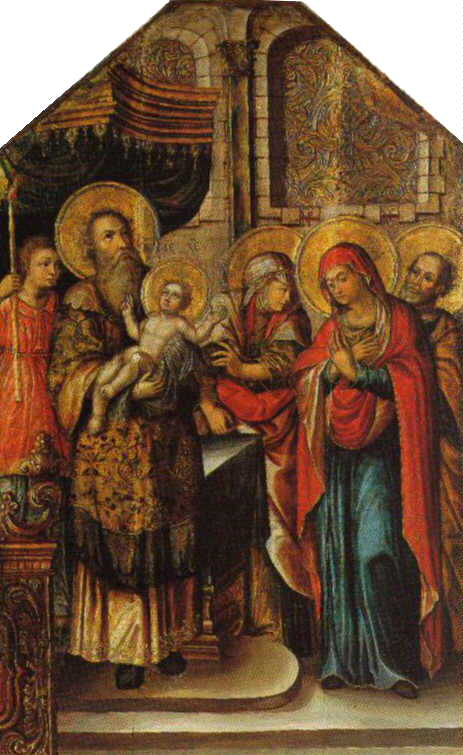 Last night, I sang with the
Parish Choir
at
Chapel of the Cross
. I've sung this particular service several times over the past few years ... and it's as beautiful as I've always remembered it. I'm just going to list the music we've done here, but we've generally started the service in the courtyard, with everyone holding candles in their hands. We process into a darkened church, led by crucifer, acolytes, and thurifer. (It was a Solemn Eucharist Rite II, so the incense was present.) Most of the beginning of the service was chanted a cappella. After the Gloria was chanted and the Collect of the Day prayed, the candles were extinguished and the lights turned on. There was plenty of chanting - the Gospel was chanted by the deacon, as were the appropriate responses before and after. The Nicene Creed was also chanted in a monotone. The Prayers of the People were also chanted, as were the responses for The Peace, the Sursum Corda, and the Eucharistic Prayer before the Sanctus. The Dismissal was also chanted as well. It was nice to hear all of that. After the Post-Communion Prayer, as the choir was singing the Arcadelt setting of
Ave Maria
, the lights were extinguished and the candles re-lit. As the Recessional Hymn was sung, everyone recessed out in the same way we processed in - darkened church, everyone holding the lit candles in their hands.
Here is the music, minus the chanted parts of the service that I had already indicated above.
Candlemas: The Feast of the Presentation of Our Lord Jesus Christ in the Temple: Procession and Solemn Eucharist Rite II
Nunc dimittis
(Mode VIII)
Hymn in Procession
: Creator of the stars of night (CONDITOR ALME SIDERUM)
Magnus Dominus
(Psalm 48:1-2, 10-13; Mode I)
Gloria in excelsis
(Mode VIII)
Psalm
: Ps 84:1-6 (Simplified Anglican Chant; setting unknown)
Sequence Hymn
: O Zion, open wide thy gates (EDMONTON)
Offertory
: How beautiful are the feet of him (G. F. Handel)
Sanctus
: Deutsche Messe (F. Schubert; adapt. R. Proulx)
Lord's Prayer
: As found in S-119 in The Hymnal 1982, chanted a cappella
Communion Hymn
: Virgin born, we bow before thee (PSALM 86)
Motet during the Lighting of the Candles
:
Ave Maria
(J. Arcadelt)
Hymn in Procession
: Angels from the realms of glory (REGENT SQUARE)
Postlude
:
Fuga sopra il Magnificat
(J. S. Bach)
And the people are instructed to carry the Light of Christ out into the world.
The Organist-Choirmaster was Dr Wylie S Quinn III, and the Parish Choir, assisted by four current and past members of the Senior Choir, served as the service choir.
(

Note:

the picture above was "borrowed" from the Belarusian School of Icon Painting. Author unknown; Wooden board, egg tempura, 149.5 x 94 x 3 cm)